You don't typically see fish on the Manchac Greenway. However, you do see plenty of people occupied with fishing in the roadside channels that ship swamp water from one side of the road to the other. Since the days of the Model T on the old Hammond Highway people have been wetting a line and trying their luck to take something home for supper. When you see a fisherman fishing on the side of the road in Louisiana, you somehow know everything is right with the world.

Most of the waterbodies along the Greenway are populated with Louisiana's typical freshwater fish species but because the lake system is an estuary linked to the sea, depending on season and salinity, there's no telling what might swim in. A giant Bull Shark was once caught way up the Natalbany River in Springfield. Scientists at Turtle Cove Research Station have found several saltwater fish species in Lake Maurepas, even offshore predators like Jack Crevalle and Cobia. During the bad drought in the year 2000 excessive salt from the Gulf of Mexico allowed in Zebra Mussels, Comb Jellyfish and no telling what else into Lake Maurepas. Now we have exotic pet trade refugees like Giant Apple Snails and other foreign invaders like cichlids, carp and Tilapia.
Several species of fin-fish have been commercially caught here, notably Catfish.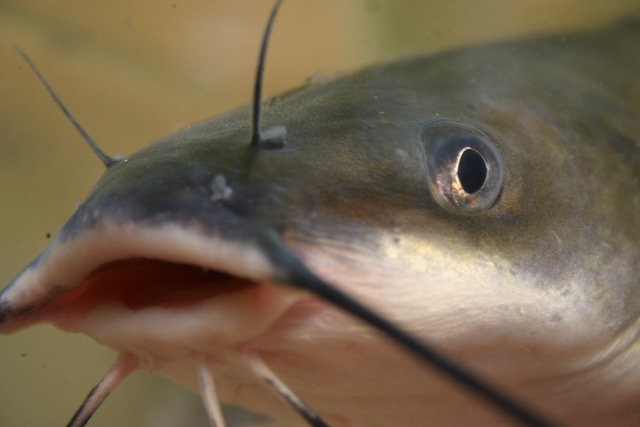 Lake Maurepas and its twin, Lac des Allemands on the other side of the Mississippi River, are legendary for their production of catfish in commercial quantities. Blue, White and Channel Catfish are some of the most common species.