The Pontchartrain Trace
In 1997, the Greater New Orleans Regional Planning Commission authorized an extensive study that detailed what it would take to create a series of bike paths all around Lake Pontchartrain. With considerable public interest in cycling today and the realization that a good portion of the Trail is now complete, there is renewed interest in the concept and the study is still useful. 
THE RING AROUND THE LAKE and the LOUISIANA BOOTLACE TRAIL
The dream of a Ring Around Lake Pontchartrain Bike Trail has been around for quite some time. A thorough study was completed for the Greater New Orleans Regional Planning Commission in 1997 (see attached) to create a blueprint for how this might get done. More recently, cycling interests have promoted the concept of a Louisiana Bootlace Trail for the region between the Metropolitan Areas of New Orleans and Baton Rouge. Obviously, creating the Manchac Greenway on the Isthmus of Manchac between Lakes Maurepas and Pontchartrain goes hand-in-hand with these projects and we are proud to do our part.

With the current popularity of bicycle riding for health and eco-tourism, the promotion of these ideas have never seemed better for the public's benefit and for taking advantage of the national and international bicycle touring industry. The Friends of the Manchac Greenway wants to do its part to see this project through to become a great economic boon for the Pontchartrain region.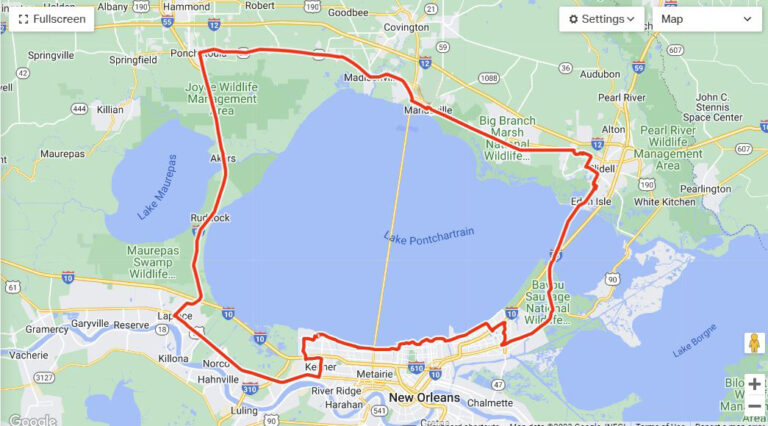 The Louisiana Bootlace Trail